Past Event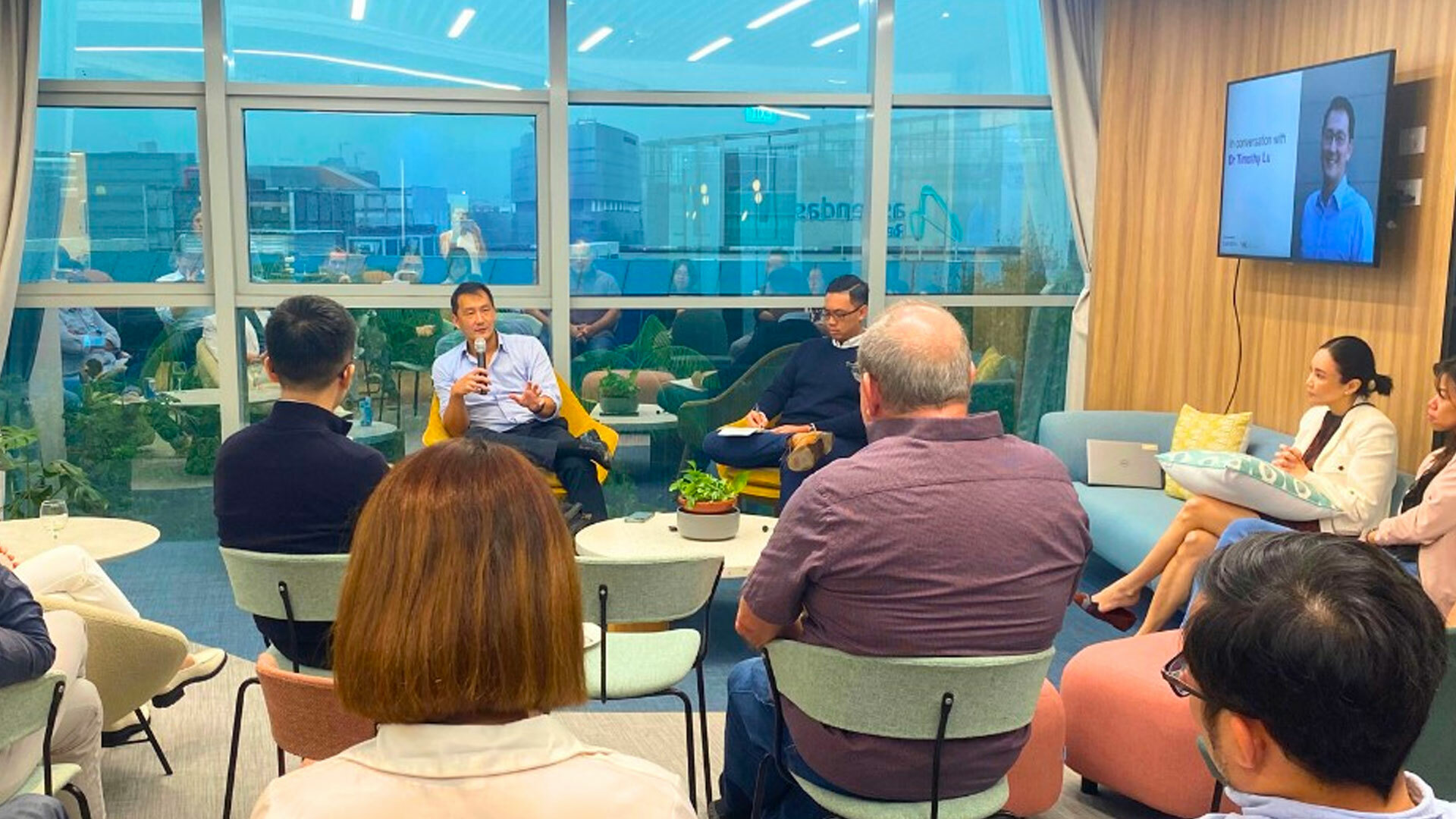 Date & Time
31 October 2023 | 5.30 PM - 8.00 PM
Venue
Node 1, 79 Science Park Drive, Cintech IV, Singapore 118264
Directions
About This Event
Co-organized with NSG Ventures, the first conversation in our C-Suite series featured Tim Lu.
Tim is a serial entrepreneur and world expert in synthetic biology. He has co-founded multiple companies including Tango Therapeutics (NASDAQ), Engine Biosciences, Synlogic (NASDAQ), and BiomX (NYSE) and advised many others, which have collectively raised over $1B via non-dilutive biopharma deals and investors. Tim has been an MIT faculty member in the Departments of Biological Engineering, and Electrical Engineering and Computer Science since 2010. He earned his M.D. from Harvard Medical School and his Ph.D. in Electrical and Biomedical Engineering from MIT.
During a candid closed-door session, Tim spoke about his journey from scientific founder to CEO of Senti Biosciences which debuted on the NASDAQ in June 2022. He hadn't expected to take on the role of CEO, but realized he knew Senti Bioscience's story inside out and how to communicate it. As the company has grown, he has learnt some valuable lessons and shared some of his tips for fellow entrepreneurs.
1. Bring on mission-aligned people with complementary skills. Tim attributes Senti's employee stickiness to bringing on someone whose role wasn't science or business but rather to create a people-centred culture.

2. Build a core peer group that you can test pitches on, bounce ideas off, and trade battle scars with.

3. Make sure a potential investor's' venture building style is aligned with your vision for your company. Each investment firm is different and has a different thesis and approach.
Back to Events