Our People
We draw on our
diverse experience

and

global relationships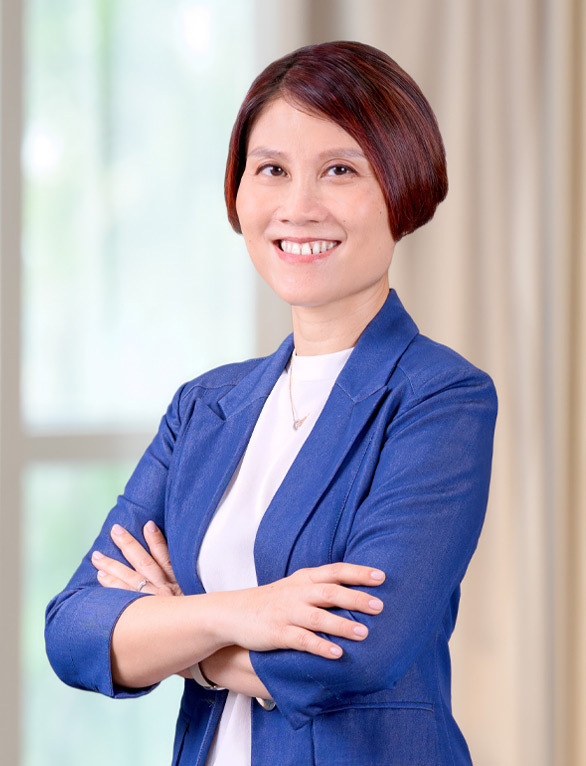 KHOO Shih
Chief Executive Officer
Read Bio
Khoo Shih has been integral to establishing ClavystBio. As Managing Director of Life Sciences Investments at Temasek, she was part of the founding team that conceived and formed ClavystBio.
Khoo Shih is passionate about accelerating innovations and transforming human health. She has over 20 years of experience investing in private and public life sciences and healthcare companies globally. During her career at Temasek, she successfully grew the life sciences portfolio and led biopharma and early stage innovation investments and strategies.
Prior to joining Temasek, Khoo Shih was with UOB Venture Management and was responsible for investing in life sciences venture and growth companies in China and USA. She started her business career in the Biomedical Sciences cluster at the Singapore Economic Development Board and was part of the team that spearheaded the growth of the biomedical industry in Singapore.
Khoo Shih attained her PhD in Genetics and Development from the University of Texas Southwestern Medical Center, USA and BSc in Microbiology from National University of Singapore.
Michelle EVARISTO
Chief Operating Officer
Read Bio
Michelle has been instrumental in forming ClavystBio and shaping the company's strategy. She brings over 17 years of experience in finance and operations.
Michelle is currently seconded from Temasek International where she was most recently Director (Enterprise Development Group). She has been with Temasek since 2010 and has had past roles in Investments (Financial Services) and the Investment Group Office. Prior to Temasek, Michelle was an investment banker at Credit Suisse Singapore and Credit Suisse New York.
Michelle holds a BSc in Management Engineering (Honorable Mention) from the Ateneo de Manila University, Philippines, and an MBA (with Distinction) from Johnson Graduate School of Management, Cornell University, USA. She is also an alumna of London Business School, UK (exchange programme).
Venture Building & Investing
Corporate Development